You've Got to Move It, Move It!
What a wonderful holiday season! Hopefully, we were all able to celebrate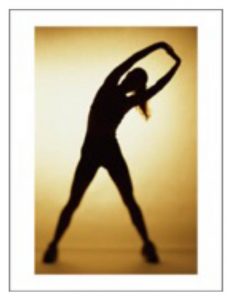 with loved ones and enjoy the tastes of the season. But now it's time to get
back on track. I don't know about you but all the parties and goodies lead
me into bad habits of skipping workouts, eating foods I shouldn't and
sitting way too much.
Now is the time to restart that exercise program, clean out the pantry and
make sure we move that body regularly throughout the day.
***EXERCISE….Many of us have fallen out of our regular exercise
routine. Here are some tips on getting you back on track:
 SCHEDULE YOUR WORKOUTS. Look at your calendar at the beginning
of the week and plan your workouts for that week based upon your
schedule. Write them on the calendar and stick with it.
PICK A VARIETY OF DIFFERENT EXERCISE FORMATS. Your routine should include cardio
(biking, running), strength training (Pilates) and flexibility (yoga and Pilates).
DON'T OVERDO IT IN THE BEGINNING. Don't go out on the first day and run 5 miles or lift for
2 hours if you haven't been doing much. That can lead to injury or excessive soreness that will
prevent you from continuing your routine. Start off with about a 70% intensity of what you think
you can do and build from there.
GET GEARED UP. Make sure you have the right exercise gear…running shoes, water bottle,
Pilates socks.
CLEAN OUT YOUR PANTRY….If you are like me, sugar has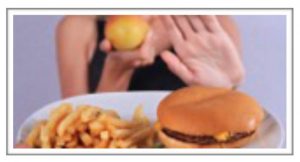 become a major food group this past month. Now is the time to
change that. Have you ever heard, "You can't outrun what you eat"?
That means how you look and how you feel is 80% what you eat and
20% what you do. Here is what you need to do:
1. THROW AWAY OR GIVE AWAY THE REST OF THE SWEETS. If it is in
the house you will likely not be able to resist. Sugar is highly addicting.
Most of us cannot just "have one".
2. GET RID OF THE FOODS THAT HAVE A SHELF LIFE OF MORE THAN A MONTH. Processed
foods have a lot of salt, sugar and preservatives which is challenging for our body to process.
3. STOCK UP ON FRUITS AND VEGETABLES EVERY WEEK. And make sure they are a part of
every one of your meals.
4. PLAN YOUR MEALS. You are likely to stick to a healthy eating routine if you plan, shop and
prepare your meals for the week at the beginning of the week.
GET UP AND MOVE EVERY 30 MINUTES OF YOUR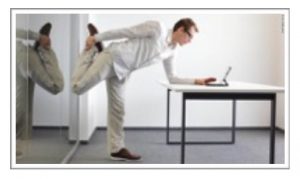 DAY….Sitting and being inactive during your day puts you
at a greater risk for a variety of health problems. Health
problems such as heart disease, diabetes and lower back
and neck problems just to name a few. Tons of research
has documented the effects of prolonged inactivity on our
bodies. A recent observational study in Annuals of
Internal Medicine found that sitting and being still for as
little as 30 minutes increases a persons risk for multiple
health issues.
In this study, researchers equipped more than 7000 men and women (age 45 and older) with activity
trackers for a week. The devices counted total sedentary time and length of each bout of inactivity.
The study showed people who were inactive for more than 12 1/2 hours of the day and accrued that
time in bouts of 60-90 minutes were a greater risk of death from any cause over the 4-year study.
But those who got up and moved around at least every 30 minutes were at a lower risk.
(Health&Nutrition Letter, December 2017, Vol.35, No. 10).
Getting up every 30 minutes can be challenging for those who have jobs that require them to sit for
extended periods of time. Challenging, yes….Impossible, no!
Here are few tips:
1. SET UP A "REMINDER" ALARM. When the alarm goes off, stand up, stretch and walk around. It
only has to be for 1-2 minutes to improve your circulation and reduce the stresses of sitting.
2. PLAN YOUR DAY…. to make sure you walk to the printer or the water cooler at least every hour.
3. DON'T SIT AT HOME. Make sure when you go home, you don't just go home and sit some more.
Take a brisk walk or plan your workout after work.
It is a new year! A time to get rid of old unhealthy habits and acquire better ones to make sure 2018 is our best year yet!
ABS Pilates of Sunbury, Ohio offers multiple group classes, private/semi-private Pilates sessions and
Health Coaching to help get you back on track. ABS Pilates services the central Ohio area including
Westerville, Gahanna, New Albany, Delaware and Sunbury, Ohio. All classes and sessions are lead by
Amanda B. Smith, licensed physical therapist, certified Pilates instructor, ACE certified group exercise
instructor, ACE certified Health Coach and Certified McKenzie Therapist with more than 25 years of
experience.
Contact ABS Pilates today and feel stronger tomorrow. HAPPY NEW YEAR!